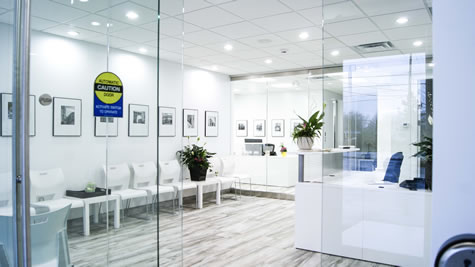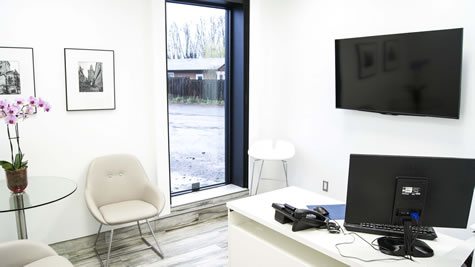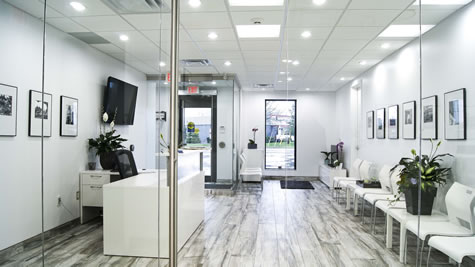 COLLEEN PORTER
RDH (REGISTERED DENTAL HYGIENIST)
Colleen graduated in 1994 as a Dental Hygienist from Niagara College of Applied Arts and Technology. Born on Cape Breton Island, she studied for two years at Dalhousie University before moving to St. Catharines. She has spent her entire career as a dental hygienist working in the Virgil/Niagara-on-the-Lake area.
Having over 20 years experience in the dental field, she is very passionate about dental hygiene. She has taken numerous courses throughout Canada and the US to further her knowledge base and to keep abreast of the quickly changing practice of dentistry. She has taken many courses focusing on orthodontics and finds great joy in helping to make new smiles!
As a young woman, Colleen was an elite athlete and moved away from home at the age of 15 to train with her partner as a competitive ice dancer. She competed in the 1987 Canada Winter Games and was chosen to carry the Canada Games Flag in the opening ceremonies. She is now a wife and mother to 2 lovely daughters. When she is not on mom-duty, she enjoys reading, cooking and long rides with her husband on their motorcycle.
Colleen is excited to be back in Virgil with the community of people that embraced her when she first arrived 18 years ago as a young, new grad and watched her grow into the dental hygienist she is today.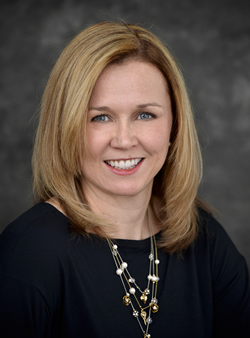 JULIE DICKSON
FRONT DESK
Julie was born and raised in the Virgil/Niagara on The Lake area. She attended Niagara District High School then proceeded on to Niagara College in Welland. In 1999 she began her dental career working as a dental receptionist and treatment coordinator.
Julie has always loved living here in Virgil and the people that make up this close nit community. She loves the closeness that a small town offers, and this is why she and her husband have chosen to live here and raise her two teenage children. She enjoys watching her boys play on the local sport teams and especially cheering them on from the sidelines.
Julie has always enjoyed working in the dental field where her friendly and bubbly personality makes patients feel welcome and at ease. With dentistry constantly changing, Julie has kept up with these changes by attending various continuing education courses. This enables her to explain and educate patients on all aspects of dental care.
Julie is extremely excited to be working at Dental Care Niagara and serving patients in this great community that we live in.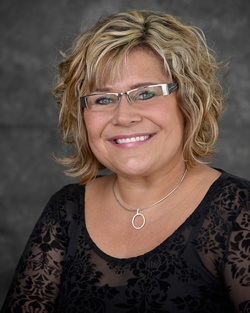 DEBRA ENNS
DENTAL ASSISTANT
Debra graduated in 1987 as a dental assistant from Career Canada College in Hamilton. Born in Leamington, Ontario, she moved to Niagara-on-the-Lake at the age of 6. She has spent the rest of her life going to school, attending church, working and raising her family in the Virgil/Niagara-on-the-Lake area.
Working in many roles in the dental office has given Debra much joy in helping people understand dentistry and to feel calm and relaxed in a sometimes anxiety-filled atmosphere. Dentistry is always changing, and taking courses over the past years has helped her keep updated and current. It is her love of people that makes her a wonderful assistant and co-worker.
Debra has always loved sports and is still playing competitive ladies volleyball. She can also be seen walking through the streets of Virgil enjoying exercise and the outdoors. Watching her children play sports has always given her great pleasure as well, and she has been an avid fan. She is a wife and mother of three adult children, all attending Brock University. She and her family enjoy water activities and especially love boating and wakeboarding on the Niagara River.
Debra is excited to be working in the Virgil community, full of people she has known for years and new faces to meet and greet.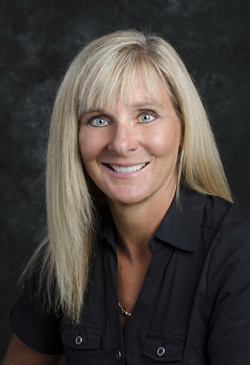 ERICA JACQUES
DENTAL ASSISTANT LEVEL II
Erica was born in Welland, Ontario and moved to Port Colborne Ontario when she was 7 years old. Erica attended St. Theresa Elementary school and Lakeshore Catholic High school. Erica graduated from Niagara College in 2008 from the Dental Assisting program, and has been working as a Certified Dental Assistant for 5 years.
Erica is in a devoted Common-Law relationship with her partner Daren for 10 years and is the mother to a loveable and rambunctious 15 month old son; Bryce. She enjoys playing with her son on weekends, and is an avid fitness enthusiast on week nights where she loves yoga, cycle fit, and On-the-Ball. In the winter time she loves to ski, and her partner Daren hopes to teach her son how to snow board as soon as possible.
Erica has always been fascinated with the field of dentistry since a young girl, and studied very hard to reach her goal as an adult. Erica is very passionate with providing patients with a caring and supportive environment to restore confidence in their smiles and dental treatments.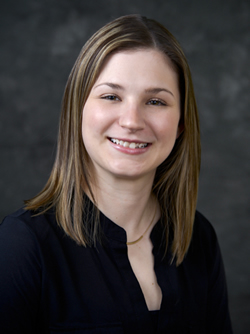 DENTAL CARE NIAGARA DR. DANIELA MATIJEVIC
At Dental Care Niagara we understand that you have busy schedule, and we do our best to try and honor your scheduled appointment in timely manner.