Our policies and financial options
Dental Appointment
At Dental Care Niagara we understand that you have busy schedule, and we do our best to try and honor your scheduled appointment in timely manner. In return, we ask that you give us 24 hours notice if you have to cancel your appointment. Failure to do so might result in charge for short notice cancellation.
For the Saturday appointments, we will take your credit card number and charge $50 to charity of your personal choice, or our own choice, if you fail to show up for the confirmed appointment.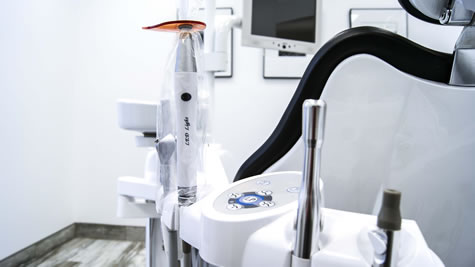 Insurance
Since everyone is considered to be a family member, we try to treat you as one. We deal directly with your insurance provider, so that you don't have to pay up front for what your insurance covers. We send information to your insurance, and ensure cheque comes directly to the office, leaving you only responsible for what is outstanding. To ensure we follow as close as possible your insurance, we use last years fee guide. For the remainder, we accept Cash, Debit, VISA and Master Card.
Short Notice Cancellation
Do you have lots of free time?? Is your personal schedule quite flexible? If you answered yes to both of those two question and you have limited funds, come in and let us tell you about our short notice cancellation policy. We will tell you how your money can stay longer in your pocket.
Financial Options
Are you finally ready to get that implant done on tooth you have been missing for years?? Or you are ready for a big change and get the smile you always wanted to gain your confidence back??
Come in for your free consultation and we will tell you how you don't have to be a lottery winner in order to get that perfect smile. The payment options are available for small treatment plans. We also do have relationships with dental finance companies. Your mouth is your investment. Mouth makeover and beautiful smiles cost money and time, just like house renovations do. During your free consultation we will in detail give you all your possible options with appropriate financial arrangements.
Warranty
At Dental Care Niagara we strive to give you dental health for life utilizing the state of the art technology. The long term success of any mouth depends on daily home care, regular check-ups and scheduling continuing care hygiene appointments.
We also know that crowns, bridges, implants and veneers can be quite costly. At our office we stand behind quality of our work and give 5 year warranty for our work from the date of insertion. We will repair or replace them at no charge to you if they break, are lost, or deteriorate with normal use. (This warranty does not cover accidents that could also damage normal, healthy teeth). You must keep your scheduled dental and recommended hygiene appointments with us during this 5 year term or your warranty shall be void.
DENTAL CARE NIAGARA DR. DANIELA MATIJEVIC
At Dental Care Niagara we understand that you have busy schedule, and we do our best to try and honor your scheduled appointment in timely manner.