ORTHODONTIC
You don't want to go and see orthodontist!!! Well don't!!! Let orthodontist come to you here at Dental Care Niagara. Come and see Dr. Martha Brown for a free consultation to see whether you require functional appliance, braces or maybe you are perfect candidate for the invisible braces called INVISALIGN.
The first thing people see about you is your smile. But getting a beautiful smile is not the only corrective benefit of braces. After braces, the look of your face will be enhanced (even with your mouth closed), you will chew your food better, be able to avoid dental problems in years to come and even avoid developing some breathing problems.
The INVISALIGN is great treatment option for many adults who do not wish to have that "train track" appearance. After performing detailed analysis to determine whether you are candidate for these invisible braces, the molds are made, which are then used to fabricate series of aligners. These aligners are customized to move your teeth in small amounts and are worn in sequence for two weeks at a time 22 hours a day. They are only removed during eating and brushing your teeth. Some of the advantages of the INVISALIGN is that aligners are plastic and as such are very comfortable, invisible and do not affect your ability to speak.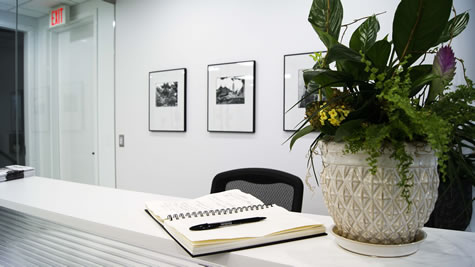 DENTAL CARE NIAGARA DR. DANIELA MATIJEVIC
At Dental Care Niagara we understand that you have busy schedule, and we do our best to try and honor your scheduled appointment in timely manner.