SEDATION
Are you nervous about even the thought of going to the dentist? Fear no more! Call us today and let us tell you how we can make your next trip to the dental chair as comfortable as possible.
At Dental Care Niagara we offer all forms of sedation. For those that have only slight fear of the dentist, nitrous oxide (gas form) might be enough. If that is not enough, we can give you oral sedation (pill form). About one hour before appointment, you will take appropriate medication that will make you sleepy. Although, you are awake and conscious, and aware enough to walk and sit into the dental chair, you won't remember much of what have happened in that chair. While you are resting, we will take care of all your dental needs, whether it is root canal or implant procedure.
Think that won't be enough? Well, think again, because at Dental Care Niagara we also offer intra venous (IV) sedation. An IV manages moderate to severe anxiety in dental office. This type of sedation can be used by Oral Surgeons and Dentists with specialized training and special certification. With this form of sedation, medication is given to you via IV. It is very predictable and it gives highest level of comfort to those that are extremely anxious in dental chair.
Now, there is really no reason why you shouldn't take care of your mouth. Call us today to discuss what level of sedation is appropriate for your dental needs.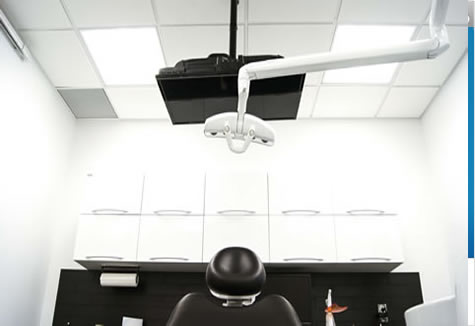 DENTAL CARE NIAGARA DR. DANIELA MATIJEVIC
At Dental Care Niagara we understand that you have busy schedule, and we do our best to try and honor your scheduled appointment in timely manner.